Getting Started with Office Express
Thank you for your interest in Office Express! As you will see, by the name of the software product, Office Express has been designed to automate most of your office work.
This section describes what you will need to begin using Office Express.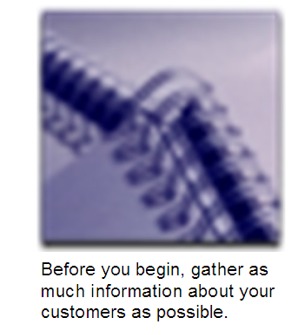 Office Express Overview
Briefly, Office Express is a software tool that was designed for you to schedule the work you will be doing BEFORE you actually do it.
If you have a service business like a Landscaping business, you probably know 80% or more of the work you will do each year. The Office Express concept is to schedule as much work before hand as possible. By doing this, when you are the busiest your office work is the least.
Once your work has been scheduled, all you need to do during your season is "tag" the work you completed and log in customer payments. With this information provided, Office Express can then automatically generate invoices for all your customers with a couple of mouse clicks!
Unlike other major software products where you have to type in everything you want to invoice a customer for, Office Express is loaded with features to remove most typing. In fact it's faster to go back to hand writing your invoices with these type of programs.
What You'll Need to Get Started
If you are converting from another software program that Office Express supports importing data from you won't need anything. Go to the section on Importing Data from Other Applications,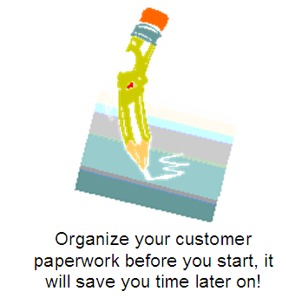 If you are entering your customer data then what you will need is to gather as much information about your customers as you can. You will be entering:
Customer names, addresses, phone #'s, tax type, service day and so on
You will also schedule jobs for each customer defining the job, price, how many times the job will be done, tax type and more.
TIP: To make the data entry process faster, be sure to have the customer information listed above available. Organize your paperwork! It is better to be more organized and a bit slower in the beginning.
Importing Data from Another Software Application
If you are converting from another product that Office Express can import data from, you have it easy. Office Express will do all the work for you automatically!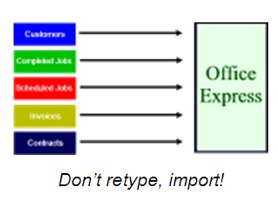 To Import from another product:
1. Start Office Express
2. Click the File option
3. Select Import Data
4. A list of programs that Office Express supports will be listed, select the old program where your data is.
Get a cup of coffee and your done. In a few minutes, your customer data will have been brought into Office Express.
Update Windows First!
Office Express has been designed with all the latest service packs and updates for Windows. Microsoft is constantly making new updates available. Since your copy of Windows was installed Microsoft has released updates that you should download.
We can only guarantee that your copy of Office Express works the same as the product we develop is if you are completely up to date with Windows updates.
Make sure to install the latest service packs and critical updates. The easiest way to make sure that you have all the proper patches is to visit Windows Update at http://windowsupdate.microsoft.com. When you go there, click on "Product Updates". The first time you visit, you will be asked to install a small plugin into your web browser. Accept this and then the system will scan your computer to see what updates you need. Don't worry, no information is being transferred to Microsoft. You'll then see a huge list of potential updates. The ones you really need to pay attention to are in the "Critical Updates and Service Packs" section. Check the appropriate boxes and hit "Download". The updates will then be installed automatically. Depending on which updates you install, you may or may not need to restart your computer. You should visit Windows Update at least once a week or so for all your computers running Windows. Note, you can also have Windows check for updates automatically. When an update is available you will automatically be alerted.
---
Home | Using Office Express the First Time | Table of Contents | The Main Menu |